Wire Fox Terriers are such a WOW DOGS!!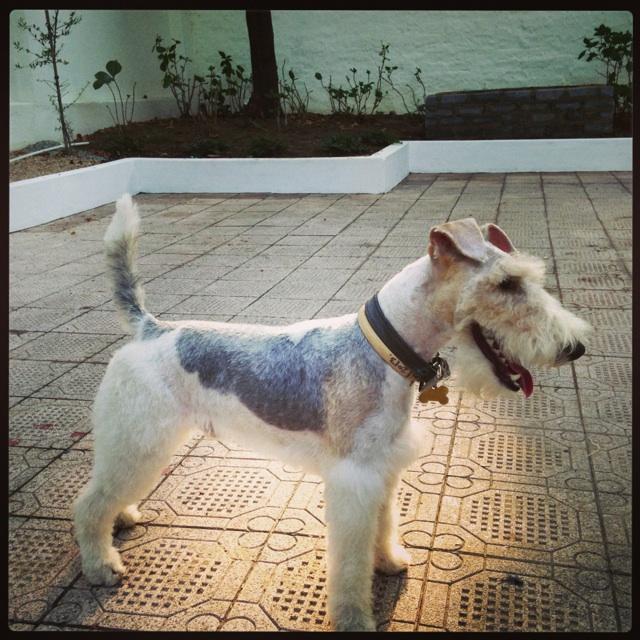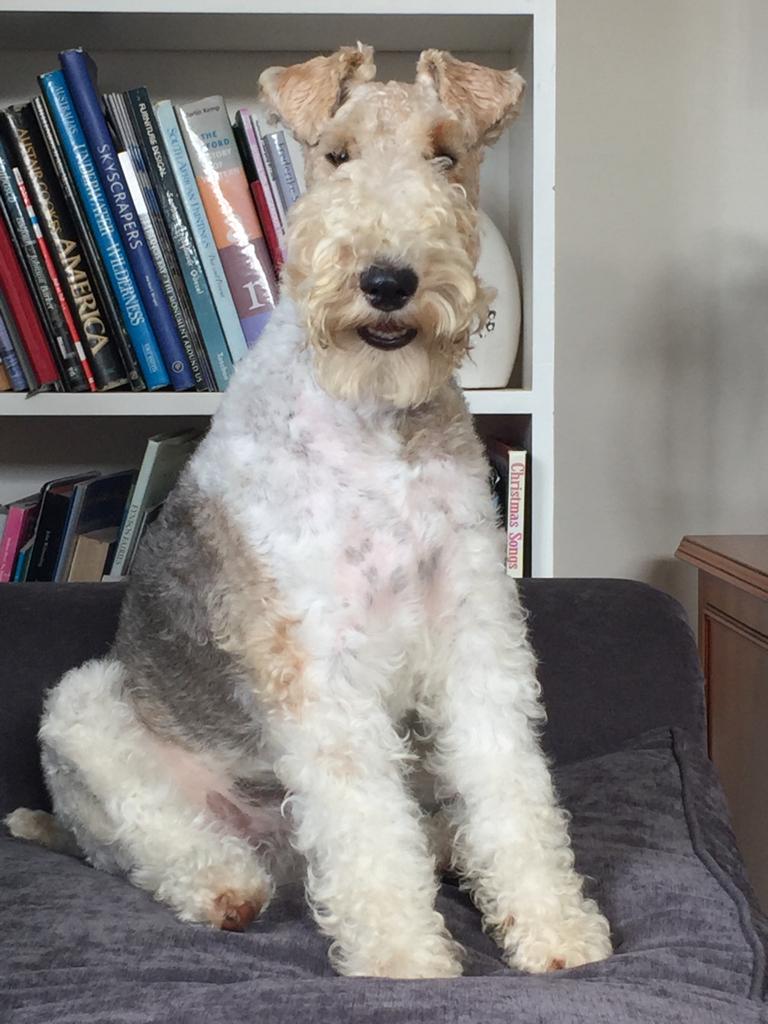 Everything they do is 100%. Every day they live life to the fullest and are a good example for their families about how to have Fun and Be Happy! Kids and Wire Fox go together like peanut butter & jelly. Where one is, there is the other. Kids are exciting and on-the-move and this is such a delight to a Wire Fox Terrier. Some of the greatest compliments to this breed, are parents and grandparents who grew up with a Wire Fox, and want to create the same wonderful companionship and lifestyle they enjoyed for their own kids and grandkids, with a Wire Fox of their own. Also great companion for the elderly citizens!! By keeping the Terrier busy only means to involve them in your every day living. They are intelligent, sharp and easy to train.
This breed loves to be on the GO!! Loves to travel and hike; very athletic and agile. But also loves those lazy times in the sun and sleeping at your feet
Non Shed & Hypo Allergenic are extreme plus also! Grooming varies from every 6 -12 weeks, depending on the look you prefer. Tailored and Sharp show look, or Scruffy Natural look. Weekly brushing and a monthly bath with gentle shampoo is all they need to stay in good condition. Striping the coat can be done, and is required in showing to keep the coat the correct texture and retain color clarity. In pets, clippers are used to create the same look with correct blade choices. Most grooming palours are fililiar to the cut needed. K-9 Social Skill & Interaction is very much necessary after you take a puppy home.
Do NOT isolate the puppy from other dogs. It needs interaction to remain in tune with K9 connection. Terriers who are isolated and live only with people, forget how to be Dog Friendly. Do your part, find Playmates that are good disposition and all sizes; good nature is a must. A walk along the beach, in the nabourhood or street with other dogs can also be of great help. This insures that your terrier will always look forward to play and interacting with other dogs, rather than being a bully or aggressive towards other dogs. Most important time 2-12 months.
If possible: Puppy Kindergarten is recommended at 16 weeks. This is the ideal age for learning and doing things your way.
Six months plus is the teenager stage and sometimes a little more independent and head strong. I recommend Ceasar Milan CD Dog Whisperer to get in tune to the "Leader of the Pack" method of training , because Terriers can be head strong and somewhat stubborn. The key to success is being the Leader and starting young with the process.
Once a Fox Terrier (Wire) owner, àlways the owner of the king of K-9's !!!